Professor Hardy Receives Grant to Study Income Inequality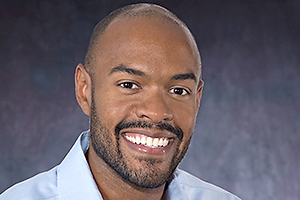 Bradley Hardy, assistant professor of public administration and policy, has received funding from the Center for American Progress for a research project on income inequality. He will work with the center's newly created Washington Center for Equitable Growth to study the effects of inequality on macroeconomic and financial imbalances. Among other things, he will have an opportunity to conduct research at the U.S. Census Bureau.
The Washington Center for Equitable Growth was founded to "accelerate cutting-edge analysis into whether and how structural changes in the U.S. economy, particularly related to economic inequality, affect growth." As part of its mission, the center seeks "to build a stronger bridge between academics and policymakers so that new research is relevant, accessible, and informative to the policymaking process."
Earlier in the year, he received an Early Career Research grant from the W.E. Upjohn Institute. He is using the funds to support his project, "The Effect of the District of Columbia's Supplemental Earned Income Tax Credit on Poverty, Employment, and Income Growth."

The Upjohn Institute supports policy-related research on labor market issues. As part of his award, he will complete an academic article, produce a working paper for the Upjohn Institute and contribute to its policy newsletter.
Hardy's research examines trends and sources of income volatility and intergenerational mobility within the United States, with a focus on socioeconomically disadvantaged families. He also conducts research on the role of anti-poverty transfer programs, such as SNAP food stamps and the earned income tax credit, for improving the economic well-being of low-income individuals and families.