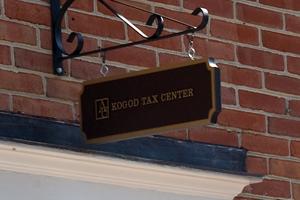 Media Kit
Please use the following information and resources on this page to contact the Kogod Tax Center.
Contact Information
Kogod Tax Center
Kogod School of Business at American University
4545 42nd Street NW, Suite 105
Washington, DC 20016
Phone: (202) 885-6506
Fax: (202) 885-1390
For quotes or to request an interview, please contact Rick Todd, Public Relations Manager, at ricktodd@american.edu.

Areas of Expertise

Executive Director Donald Williamson and Managing Director David Kautter can both comment on the following subjects:
Accounting methods and periods
Business formation (corporations and pass through entities)
Business and family wealth succession (estates, gifts, and trusts)
Inventories
IRS procedures and practices
Real estate transactions
Research and development tax planning
Employee fringe benefits
Executive compensation
Individual taxation
Business taxation

Individually, the experts at the Kogod Tax Center can speak to a number of additional topics within the areas of accounting and taxation:

David Kautter


Compensation
ERISA
Federal tax policy and legislation
Golden parachutes
Qualified plans
Stock options and incentive compensation

Donald Williamson


State and local taxes
Small business taxation

 
Please visit the Leadership and Staff page to view brief biographical information about each of our experts.