Contact:
Wyatt, Jamie J
Director, Academic Learning Communities Administration
University College
4400 Massachusetts Avenue NW
Washington
,
DC
20016
United States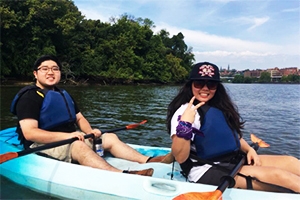 University College is Residential
The University College (UC) is a living learning community in which you will live with other students taking similar themed courses. All UC students will be placed in Anderson Hall and Letts Hall located on the south side of campus. Anderson and Letts Halls are traditional style residence halls, which promotes a community atmosphere with a kitchen, lounge, and study lounge on each wing. As a resident of Anderson and Letts Halls you are conveniently located near campus amenities like the athletic center, Bender Library, All campus dining options in the Mary Graydon Center, and most academic buildings. Peer Mentors and Faculty Fellows will utilize residence hall space to host intentional and engaging programming surrounding Complex Problems course content to build community in the University College (UC). For more information about housing and residence life please visit the Housing and Res Life website.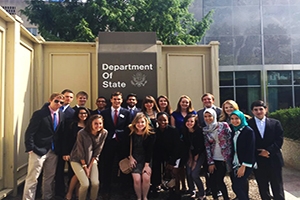 University College is Curricular
Complex Problems courses fulfill one general education requirement. These are one-of-a kind courses designed and implemented by your Faculty Fellow. In the classroom you will have the opportunity to explore these difficult issues from multiple perspectives, which you previously may have not considered.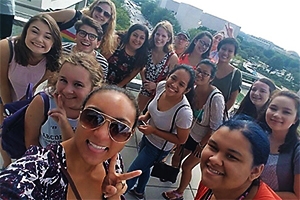 University College is Student-Driven
Your engagement with the course materials creates an environment which allows you to delve deeper into your Complex Problem. Student participation determines the direction of the class discussions. You will learn from your classmates by challenging and being challenged by their diverse perspectives.
University College is DC
Peer Mentors (PM) are undergraduate students with sophomore standing or greater. They will help you to connect the course content with the AU, DC, and global community. Your PM will lead you on purposeful excursions into the community where you will apply your course knowledge in real time.