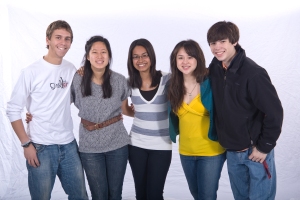 UC is for everyone!
All first-year students are eligible for any seminar in University College, regardless of major. The only exception is students who are participating in programs that have a residential component, like the Honors Program. A huge part of the University College experience is living with the other students in your seminar, and you can't live in two places at once!
Every University College seminar fulfills a University requirement.
Many students express worry that if they participate in University College, they won't have enough spare credits to double major, intern, or study abroad. Luckily, every University College seminar fulfills a University requirement, meaning that the seminar will count for a class you'd have to take in order to graduate. Most of the seminars fulfill General Education requirements (see the requirements here), but a few of them fulfill college writing requirements (here). In addition, depending on which seminar you choose, your UC experience might count towards your major.  
What if I don't get into the University College seminar that goes with my major?
Seize the opportunity to learn about something you're interested in but don't know much about! Plenty of University College students choose seminars on topics they are unfamiliar with but interested in. Each seminar contains students with a wide range of backgrounds and knowledge on the subject of the class, and this adds another dimension to in-class discussions as well as life in the residence halls. Each Seminar is a foundation level class, so it is set up to be equally engaging for a student who is new to the subject and a student who has studied it for years.