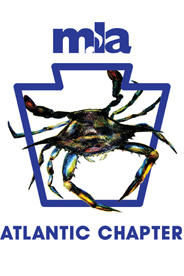 American University invites you to the annual meeting of the Atlantic Chapter of the Music Library Association (ATMLA), to be held in Washington DC, October 15th – 16th, 2010.
---------------------------------------------------------------------------------
Please mail your completed registration form with payment to Lisa Shiota, Secretary-Treasurer.
American University's main campus is located at 4400 Massachusetts Avenue NW, Washington, DC 20016. All Chapter Meeting events take place at either the Katzen Arts Center or at Bender Library. Please see programs for specific workshop and meeting locations. 
Parking:
Parking on campus is free on weekends and after 5 pm on weekdays in the Katzen Arts Center's underground garage (metered 9 am - 5 pm on weekdays, $1.50/hour or $12/day). A parking meter is located on level P1, near the elevator.
A block of rooms has been reserved at the Embassy Suites Hotel at the Chevy Chase Pavilion from Thursday, October 14th – Sunday, October 17th, 2010. The MLA group rate is $179 for a king suite and $199 for a double suite, plus applicable D.C. lodging tax. Embassy Suites is approximately two miles from the American University campus. The MLA group rates are valid until September 24th, 2010.
Driving or walking directions from Embassy Suites to AU.
To make a reservation:
  OR

Call 1-800-EMBASSY and request the Embassy Suites Hotel at the Chevy Chase Pavilion. Refer to the group name or group code MLA to receive our group rate and include your reservation in the block.
Tour of the United States Marine Band Library by Jane Cross, Marine Band Librarian: Friday, October 15th, 10 am – 11:30 am.
"The President's Own" United States Marine Band celebrates 212 years as the nation's oldest continuously active musical organization. The library is an integral part of this 160-member organization that does approximately 900 services each year, a third of which are at the White House. Included on the tour are highlights from the 50,000+ title music collection and photos and manuscripts from the archive. The Marine Band, Marine Chamber Orchestra, and Marine Chamber ensembles frequently have a front row seat at events that shape our nation's history, and the library actively supports and preserves items from those performances.
We will meet at 10:00 a.m. at the street-level entrance/exit to the Eastern Market Metro station (Blue/Orange lines). Marine Band Librarian Jane Cross will walk everyone down 8th Street, four blocks to the facility in the Marine Barracks Annex. Please carry a photo ID or you will not be allowed in the gate. You will be entering a Marine base, and therefore packages, purses, and bags are subject to inspection.
The Eastern Market Metro station is located on the south side of Pennsylvania Avenue between 7th and 8th Streets, SE. There is street parking in the neighborhood and at meters along 8th Street.
Contact Jane Cross at (202) 433-3883 if you are interested in participating in the tour or have questions.