On Campus
New Media Center Circulates AV Production Equipment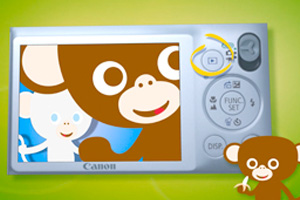 Many library patrons see the New Media Center as the last stop in the process of multimedia production. They plan, shoot, and bring their footage to the New Media Center to edit. But the New Media Center should be the first stop for patrons working on multimedia projects.
When the New Media Center came to the library during the summer of 2011 it brought its wide array of video cameras, audio recorders, still cameras, microphones, and tripods. Combined with Media Services' multimedia production equipment, the New Media Center now boasts more than 120 pieces of circulating equipment.
In addition to providing patrons with multimedia production equipment, the New Media Center also offers a variety of ways for patrons to learn how to use the equipment effectively. Each equipment kit comes with detailed instructions for use. New Media Center's equipment website provides patrons with video tutorials on many of the circulating equipment kits. Finally, patrons may always ask the New Media Center staff for a personalized tutorial on how to use the equipment. 
Beginning in the spring of 2012 the New Media Center will be running a number of training sessions on Basic Production Skills (such as How to Produce a Podcast and How to Make a Video) and the appropriate New Media Center equipment will be demonstrated in these sessions.
Stop by and to speak to the staff to learn how the New Media Center can be your one-stop-shop for all of your multimedia production needs.