On Campus
Kogod and the Library team up to bring Bloomberg Terminals to Bender Library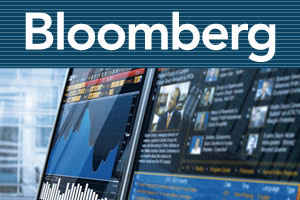 Two Bloomberg Professional workstations are now available in the library for all current AU students, faculty, and staff. Located on the library's first floor, near the printers, the computers are easily recognizable with their double monitors and unusual keyboards.
Perhaps one of the most powerful business research tools on the market, Bloomberg Professional is used by finance and investment professionals around world. Created by New York City Mayor Michael Bloomberg, the machines provide extensive coverage of current news, corporate legal information, company/industry data, and international economic information in a real-time streaming format. Many investment decisions are made using data found on these machines, and understanding how they operate can be beneficial to anyone pursuing a career in finance or just wanting to know a little bit more about how international investment decisions are made.
The library was able to add these workstations by partnering with the Kogod School of Business. The business school already makes some Bloomberg Professional workstations available to students, but space constraints and limited hours of availability in Kogod's labs made expanding into the library an attractive option for additional workstation seats.
Now, researching on a Bloomberg workstation can happen 24/5.