Technology
Films on Demand is here!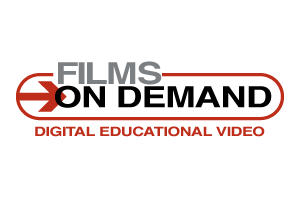 Films on Demand is a database with about 6,500 live streaming videos. The database can be accessed through the library's database list. Every title is also available through keyword and title searches in the ALADIN Catalog. In the database, users can create accounts and then develop their own playlists, favorites, and preferences. Films on Demand is strong in the areas of humanities and social sciences, business and economics, science and mathematics, health and medicine, archival films, and WWII-era United News newsreels. About 600 new titles will be added each year. To sample some titles, viewers might try:
In Brands We Trust
Slaves of the Cyberworld
Shakespeare's As You Like It
Sold: Fighting the New Global Slave Trade
Universal Newsreels: Beaten Nazis Sign Surrender.
For faculty, Films On Demand is a state-of-the-art streaming video platform that makes it easy to incorporate educational programs from Films Media Group (FMG) into content management systems, online lesson plans, and distance learning courseware. Nearly every FMG title available on the Films.com website can be accessed instantly.
To use Films on Demand in the classroom, it is helpful to know that most videos in the database are available in up to three formats (Flash, Windows Media, and Quicktime) and up to three bitrates (300Kbps, 700Kbps, and 1.5 Mbps). For projection in a classroom, using the highest bit rate results in the best resolution. NOTE: because of the file compression that is necessary to smoothly stream videos over the internet, the video quality will not be as sharp as what one sees when viewing a DVD. This format is also ideal for integration into Blackboard courses. For more information contact Chris Lewis at 202-885-3257 or clewis@american.edu.