Journalism
New Media Ecosystem Evolving with Foundation Support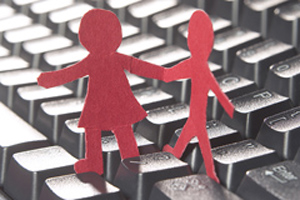 A new media ecosystem is evolving in the United States—one in which citizens gather and share information with their communities through new media initiatives.  These projects are supported by community, family, and other foundations according to a new report released by J-Lab: The Institute for Interactive Journalism, a project of American University's School of Communication.

"We sought to begin documenting what we see as a new trend," said Jan Schaffer, executive director of J-Lab.

Since 2005, at least 115 news and information initiatives in the United States have netted a total of nearly $128 million in grants with many projects receiving multiyear funding, finds J-Lab's new report "New Media Makers: A Toolkit for Innovators in Community Media and Grant Making."
   
"We're sure there are more grants we haven't yet found, but one thing is clear: Philanthropic foundations are increasingly embracing the idea that journalism projects can be a funding fit," said Schaffer.
   
The toolkit, funded by the John S. and James L. Knight Foundation, offers case studies, video, and online resources that capture lessons from these new media makers and their funders.  The toolkit includes a database, believed to be the first of its kind, that focuses on funding for news and information projects—including investigative journalism efforts—in the last four years.

The database shows that of the nearly $128 million awarded, more than $56 million has gone to support three investigative journalism projects. 

"News is a core community need. People need it to run their lives, and democracy needs it to work. It's great to see broad and growing support among community foundations for local news and information projects," said Gary Kebbel, journalism program director at Knight Foundation.

The toolkit also offers chapters on how foundations are finding journalism to be a funding fit, how these news projects are impacting communities, and how funders are measuring success.  An accompanying DVD offers compelling inside looks at what it takes to start up innovative news projects, whether the founders are amateur or professional journalists.

The database is organized alphabetically by foundation and is searchable online. It acknowledges, but excludes, the generous philanthropic support for public broadcasters, underwriting for documentaries, for journalism training, and student news services. Funders and grant recipients can update the online list with new or missing grants.