Campus Notification
Campus Update on H1N1 Influenza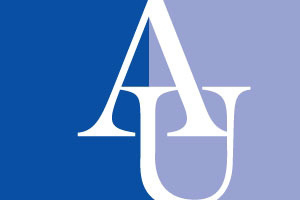 This summer, the Washington, D.C., metropolitan area has experienced an increase in influenza cases, and the Centers for Disease Control and Prevention (CDC) has reported a higher number of flu cases overall for this time of year. Since the seasonal flu season has concluded, many medical providers are treating individuals experiencing flu symptoms for the H1N1 swine influenza virus unless testing rules out that diagnosis.
The university confirmed its first case of the H1N1 virus three weeks ago. The employee has fully recovered and returned to work. Since then, three additional cases, an employee and two students, were also diagnosed and have recovered from the H1N1 virus. In each of these cases, we took the appropriate precautions to notify those in close contact with the sick person and cleaned affected areas using the appropriate CDC protocols.
As we head into the fall semester, we anticipate more students and employees at the university may be affected by the H1N1 virus—personally or by caring for a sick family member. While we will track the cases of flu in our campus community carefully and take recommended actions, we do not plan to notify the community of each verified case.
We continue to ask people experiencing flu-like symptoms to stay home, contact their physician, and alert their supervisor (employees) or the Student Health Center (students) of their illness. The flu is contagious one to two days before and four to five days after symptoms start.

Supervisors who are notified that an employee has been diagnosed with the H1N1 virus are asked to direct their unit's HR liaison to contact both Carol Edwards in Human Resources  and me (Pat Kelshian) so that we can track cases and follow protocols. Please remember that a person's medical condition must be treated as a confidential matter.  
 
When cases are diagnosed among members of the campus community, we will continue to follow the CDC guidelines to mitigate influenza transmission by directly contacting individuals who have been in close contact with the sick person.

The threat of a pandemic flu poses the possibility of unprecedented operational issues. The university's Emergency Response Team has been working with the cabinet to prepare the AU community to respond to a more serious pandemic threat in the future should such a response be necessary. We are actively following the CDC, D.C. Department of Health, professional associations, and news media for updates and new information. Throughout the summer and into the fall and winter flu season, we will continue to keep the community informed of significant developments.  

To protect yourself and others against the spread of germs, including H1N1 swine influenza, the D.C. Department of Health and the CDC recommend that you take these simple but important steps:

Stay home if you are sick. If you have influenza-like illness symptoms, stay home for seven days after symptoms begin or until you have been symptom-free for 24 hours, whichever is longer.
Following these recommendations will help keep you from infecting others and spreading the virus.

Cover your nose and mouth with a tissue when you cough or sneeze. Throw the tissue into the trash after you use it.
Wash your hands often with soap and water, especially after you cough or sneeze. Alcohol-based hand cleaners are also effective.
Avoid touching your eyes, nose, or mouth. Germs spread this way.
Try to avoid close contact with those who have symptoms of flu.
If you get sick with the influenza, the health department recommends that you limit your contact with others to keep from infecting them.

For additional resources on H1N1 influenza and tips on staying healthy or caring for a loved one, please visit our university's H1N1 Influenza Information Web site.