Safety & Security
H1N1 Vaccine Availability on Campus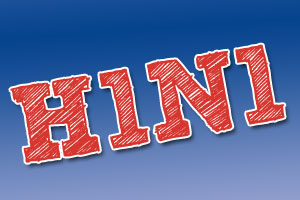 American University has received its first shipment of the H1N1 vaccine – 1,000 doses – from the District of Columbia Department of Health (DCDOH). We will hold a vaccination clinic on Friday November 20 starting at 9 a.m. on the 1st floor Mary Graydon Center, where seasonal flu clinics were conducted earlier this fall. 

We will administer the vaccine to priority groups, as outlined below by the Centers for Disease Control and Prevention (CDC), on a first come first serve basis on Friday until supplies are exhausted. No appointments will be taken. There is no charge for the vaccine.


Pregnant women because they are at higher risk of complications and can potentially provide protection to infants who cannot be vaccinated;
Household contacts and caregivers for children younger than 6 months of age because younger infants are at higher risk of influenza-related complications and cannot be vaccinated. Vaccination of those in close contact with infants younger than 6 months old might help protect infants by "cocooning" them from the virus;
Healthcare and emergency medical services personnel because infections among healthcare workers have been reported and this can be a potential source of infection for vulnerable patients. Also, increased absenteeism in this population could reduce healthcare system capacity;
All people from 6 months through 24 years of age 
Children from 6 months through 18 years of age because cases of 2009 H1N1 influenza have been seen in children who are in close contact with each other in school and day care settings, which increases the likelihood of disease spread, and
Young adults 19 through 24 years of age because many cases of 2009 H1N1 influenza have been seen in these healthy young adults and they often live, work, and study in close proximity, and they are a frequently mobile population and, 
Persons aged 25 through 64 years who have health conditions associated with higher risk of medical complications from influenza because of chronic health disorders such as asthma, diabetes, or a weakened immune system.

We ask that those aged 25-64 years with no underlying health conditions understand our need to service the above priority groups first.

Upon arrival at the vaccination clinic, each person will be required to complete an H1N1 vaccine registration form that includes demographic information, priority group designation, and medical screening and history questions.

We received 800 doses of the nasal version of the vaccine and 200 doses of the shot. The nasal version is not suitable for members of certain priority groups. If a person needs the shot, but we have exhausted our supply, we will place that person on a priority list for the shot the next time we receive a shipment.

The AU community is known for its willingness to work together. We are counting on those who are not among the priority groups to be flexible, compassionate and willing to wait for future vaccinations clinics. We expect future shipments of additional vaccine, and will communicate about future vaccination clinics when we have more information from DCDOH.

Should I get vaccinated against 2009 H1N1 if I have had flu-like illness since the Spring of 2009?

If you were ill but do not know if you actually had H1N1 flu, you should get vaccinated, if your doctor recommends it. If you had H1N1 flu, as confirmed by an RT-PCR test, you should have some immunity against 2009 H1N1 flu and can choose not to get the 2009 H1N1 vaccine. However, vaccination of a person with some existing immunity to the 2009 H1N1 virus will not be harmful. For more information on this question, see the prior illness section of the government's flu.gov web site.

Those who want protection from seasonal flu should still get the seasonal influenza vaccine available at the Student Health Center or from your health care provider.

For further information, visit the CDC's web pages on H1N1 vaccine safety and vaccine facts.

If you have flu-like symptoms, we encourage you to self-isolate, in accordance with guidelines from the CDC. Symptoms of the H1N1 virus are similar to regular seasonal influenza and include fever, cough, sore throat, runny or stuffy nose, headaches, body aches, chills, fatigue, diarrhea and vomiting.

If you are experiencing flu-like symptoms, please report it to the Student Health Center (students) or Carol Edwards in HR at x2589 (staff-faculty).

H1N1 information can be found at www.american.edu/H1N1. The page is also accessible from the Quick Links section of the AU home page.