Government & Politics
Women Still Fall Short in Politics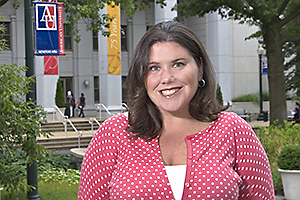 With more than 150 female candidates running for office this election season and headlines like "Women Rule Primary Night" and "Year of the Woman" there's an indication that women are finally catching up to their male counterparts in holding elective office. However, Jennifer Lawless, director of American University's Women & Politics Institute, begs to differ—the numbers may not be quite what they seem.

"Despite the famous faces of Hillary Clinton, Sarah Palin, and Nancy Pelosi, the fact remains that men dominate U.S. political institutions. We still have a lot of catching up to do if we want to achieve gender equality for women in politics because women still remain severely under-represented in our political institutions," said Lawless, who ran for Congress in 2006.

Although there are a number of female candidates running for seats, including high profile candidates Christine O'Donnell (Del.), Linda McMahon (Ct.), Sharon Angle (Nev.), and Meg Whitman, Carly Fiorina and Barbara Boxer (Ca.), it comes down to whether they will win the seats. With less than a week before Election Day, many predict that women will actually lose seats in Congress for the first time in several decades.

Currently, women represent 17 percent of the House and Senate with 90 seats, most of them filled with Democrats. According to Lawless, "We're seeing an anti-incumbency sentiment right now and anti-Democratic sentiment, which unfortunately for a lot of Democratic incumbent women or potential Democratic candidates meant that this was not their election cycle."

In her latest book, cowritten with Richard L. Fox, It Still Takes A Candidate: Why Women Don't Run for Office, Lawless proves there is a substantial gender gap in political ambition— men tend to have it, and women don't.

Despite the historic events of the last eight years, such as the war in Iraq, frustration with the political process, and the emergence of a more diverse group of political candidates and leaders, overall levels of political ambition for women and men have remained fairly constant.

Lawless and Fox conclude:

Women are less likely than men to express a willingness to run for office in the future
Women are less likely than men to be recruited to run for office

Women are less likely than men to think they are qualified to run for office 

Lawless, who sought the Democratic nomination for Rhode Island's House of Representatives in 2006, may have lost that race but these days, she is more actively involved in politics than ever. As director of American University's Women & Politics Institute she is dedicated to closing the gender gap in political leadership, investigating the role women play in politics, and tracking female political evolution (or lack thereof) over the past fifty years.

Through various programs, such as the Sunday Morning Monitor and Ballot Box Monitor, the institute tracks female participation in elections and the media to show gender disparity.

The Sunday Morning Monitor notes each week which elected officials, candidates, and talking heads appear on the major networks and cable news outlets each Sunday morning. Considering the important and influential role these programs play in establishing political discourse, an analysis of week by week appearances show women are few and far between.

As the 2010 primaries unfolded, the Ballot Box Monitor tracked candidates for all Congressional races. With the primaries finished the monitor focused on who was running in the general election.  

Who will be the ultimate winners next week? Lawless will be tuned in through election night and beyond, if necessary, to monitor the ever evolving culture of women in politics.