A Magically Satisfying Final Perk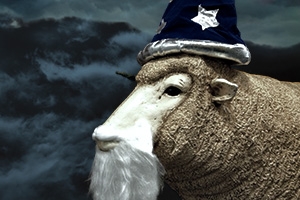 Several hundred students took a much needed study break on Wednesday, December 12 to stop by the library Mud Box. Goodies—both edible and not—were on offer with cookies, coffee, fun giveaways, and games. Students decorated witch hats to go with the events wizard theme, sent friends good wishes for finals via Owl Post, posed for pictures with Dumblesheep, and competed to show their Harry Potter savvy in wizard trivia.
This event marks the eighth academic year that the library has sponsored this end-of-semester study break, along with important partners, including the Mud Box Café, Friends of AU Library, Student Government, Graduate Leadership Council, Student Activities, and the Residence Hall Association. The library was also excited to welcome the American University Alumni Association—and several alumni volunteers—as a new partner for this event.