International
AU Commemorates 70th Anniversary of the Rescue of Bulgaria's Jews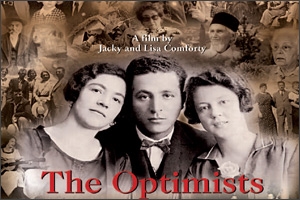 American University and the Embassy of Bulgaria will present a special screening of The Optimists: The Story of the Rescue of the Bulgarian Jews from the Holocaust with Her Excellency Elena Poptodorova, Bulgarian Ambassador to the United States, and the film's director, Jacky Comforty, on Thursday, November 13, at 7:00 p.m. in Mary Graydon Center Room 5.  
The Optimists tells the dramatic story of Christians and Muslims from all walks of life who acted individually and together to foil the Nazis' plans to send Bulgaria's Jews to concentration camps. Bulgaria's experience offers valuable insight into how people can build bridges between communities of different ethnic and religious backgrounds and, in so doing, defend human and civil rights.  
Ambassador Poptodorova notes that the film is "an illustration of one timeless example of selflessness and civility.… A truly unique act of valor in the dark history of WWII, shrouded in secrecy during the Cold War era…. While Hitler was imposing his Final Solution all over Europe, Bulgarians did what was deemed unthinkable under the circumstances of the time – they preserved the entire 50,000-strong Jewish population of 'old' Bulgaria, saving it from certain death." The Bulgarian Jewish community, which was spared the fate of most of Europe's Jews, is descended from the Jews of medieval Spain.  
The Embassy of Bulgaria is partnering with the Center for Israel Studies, Jewish Studies Program and AU Hillel to present the film at American University as one of a series of events throughout the United States commemorating the 70th anniversary of the rescue. AU Hillel brought 18 students to Bulgaria last spring to spend time with the small but inspiring Jewish community in that country. "Our students found it tremendously meaningful to learn about the rescue of the Bulgarian Jews, and I know that they're excited for every opportunity to share that story with our AU community," said AU Hillel Executive Director Jason Benkendorf.
Since its release The Optimists has been feted with numerous awards including: Co-Winner of the Peace Prize, Berlin International Film Festival; First Prize for "Documenting the Jewish Experience," Jerusalem International Film Festival; Winner, CINE Golden Eagle; and Best Documentary, Hope and Dreams Film Festival.