Communications
Political and Journalism Pros Bring Expertise to AU Faculty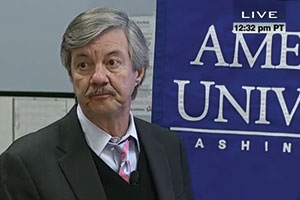 The School of Communication welcomes three outstanding individuals at the top of their professions to faculty this fall. David Donald, an award-winning data journalist at the Center for Public Integrity will join SOC and its Investigative Reporting Workshop; Molly O'Rourke, a partner at Hart Research, brings a high level of experience in political polling as Executive in Residence and Director of the Political Communication program; while Ron Elving, Senior Washington Editor at NPR, joins SOC as a Visiting Distinguished Journalist.

"It is exciting to bring three high-profile professionals into our classrooms, "says Dean Jeffrey Rutenbeck. "Their expertise builds on our core strengths in political communication, data-driven journalism and political journalism."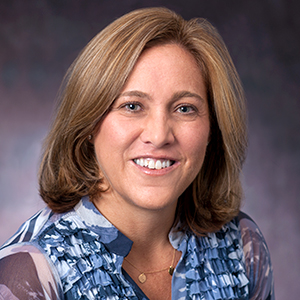 Molly O'Rourke joins AU as co-director of the MA in Political Communication and Executive-in-Residence. Molly brings high-level professional experience as well as teaching experience to the position. Her impressive 18-year career in public opinion research and communications includes 12 years at the prestigious Hart Research firm where she has held a number of senior level positions including most recently as partner. She has worked with a diverse portfolio of high profile, national clients such as the Bill and Melinda Gates Foundation, League of Conservation Voters, NBC News, Prevention Magazine and MTV's Choose or Lose Campaign.
She is a well-respected expert within the field of political communication and has co-written a column for The Hill newspaper and has appeared as a polling expert on a number of television programs including NBC Nightly News, Hardball with Chris Matthews, and WRC-TV DC's local NBC station.
Molly also has proven teaching experience. She has served as an adjunct instructor at Johns Hopkins where she taught both in person and online Polling for Strategic Communication and Research and Writing Methods.
Courtesy /The Center for Public Integrity
David Donald joins us from the Center for Public Integrity where he has served as the Data Editor since 2008. He is a revered leader in his field and brings more than two decades of experience in investigative reporting, data journalism, and statistical analysis. David's recent accolades include the Robert F. Kennedy Journalism Award for his May 2011 report "Sexual Assault on Campus," and the Philip Meyer Award in 2013 for the best examples of use of social science methods in journalism for "Cracking the Codes." He has taught as an adjunct at Northwestern's Medill School of Journalism as well as Savannah State University and has extensive experience training thousands of journalists through his work with the nonprofit Investigative Reporters and Editors. David received an M.A. in English from Cleveland State University and an M.A. in Journalism from Kent State University.

Doby Photography /NPR
Ron Elving, Senior Washington Editor at National Public Radio, will be a Visiting Distinguished Journalist in an expanded adjunct appointment. Elving, who has nearly 40 years of experience specializing in political affairs, has been at NPR since 1999, managing a full-time staff of 15 journalists who cover the White House, Congress, Federal Judiciary, Executive Branch, and national politics. He provides frequent on-air analysis and commentary. He has also worked at USAToday, Congressional Quarterly, and the Milwaukee Journal. He is the author of Conflict and Compromise: How Congress Makes the Law and has contributed a number of book chapters, including some for publications edited by SPA's Jim Thurber. He received a BA in English from Stanford University, an MA in English Language and Literature from the University of Chicago, and a MJ from the Graduate School of Journalism at the University of California, Berkeley.