Business
Commencement 2014: The Kogod Community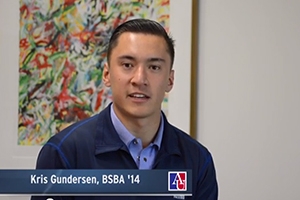 As graduation approached, four members of the Kogod Class of 2014 reflected on the activities and opportunities beyond the classroom that helped shape them.
From membership in the business fraternity Alpha Kappa Psi to acting as a student ambassador, these students saw firsthand how the Kogod Community becomes an integral part of the academic experience.
View the videos on our Kogod YouTube channel.