Who We Are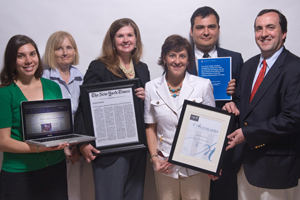 Office of University Communications at American University. Photo by Jeff Watts.
American University Media Relations, an office within University Communications and Marketing, works daily with campus constituents to publicize all aspects of the university through media outlets and the university's Web site. The office consults campus offices, schools, and departments on media relations, strategic communication strategies, and Web communications to promote professors, programs, research, and events to external audiences and the news media.

Media Relations staff write media advisories, pitch stories to reporters, identify media opportunities, arrange media interviews, plan and manage news conferences, assemble media kits, and monitor American University's print and electronic press coverage.