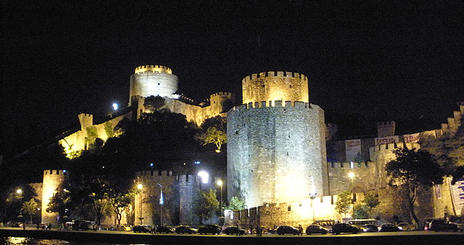 MES @ AU Community
Looking for the right course on the Middle East? Use this site to find courses, faculty, programs and more!

Welcome to Middle East Studies at American University!
Middle East Studies @ AU builds ties across the different schools at American University and connects faculty with graduate and undergraduate students. We are interdisciplinary, inclusive, and open to all who wish to contribute to the scholarly community on the Middle East at AU. Browse our Web site to see how American University from its location in Washington, DC, opens a unique vantage on the cultures, history, and politics of this complex region. Please see our full Mission Statement.
News and Events
Please be sure to check out our News & Events section for the latest on MES@AU.
Bulletins
Kuwait: too much politics, or not enough?  
Check out Dr. Kristin Diwan's thought-provoking article on Kuwait on the Foreign Policy blog's Middle East Channel. Click here to read the article.
 

Middle East Studies Listserv
Keep up-to-date with Middle East Studies by joining our listserv. You will receive regular and special announcements about upcoming events, important news, and academic information. Join by emailing us here.
 

"Vlogs" Bring Middle Eastern Scholars' Work to Greater Audiences
SPA prof Diane Singerman pioneers multifaceted, multimedia program to bring diverse perspectives on the Middle East to the public forefront
See all MES News/Events

RSS
Events Calendar
Coming Soon