AU After Dark
Student Activities Late Night Programming Grant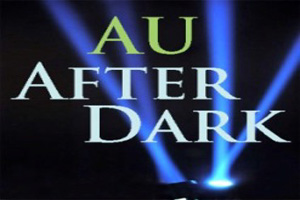 Welcome to the AU after Dark page. The AU After Dark program has been established to provide monetary and marketing assistance for targeted late night events at American University conducted by university recognized student organizations. Organizations are eligible to receive up to $500.00 of AU after Dark funds per semester. Applications are accepted throughout the semester on a rolling basis.
Criteria
1. All events must be free and open to the entire AU community.
2. All events must be alcohol free.
3. Preference for funding will go toward applications received three weeks prior to the event date.
4. Events must occur on Tuesday, Friday or Saturday evenings between the hours of 8pm and 2am and must not end before 11pm. Event must be held on Main campus or Tenley Campus. No off campus events will be funded.
5. An organization may receive up to $500.00 maximum in funds each semester.
6. Funds granted will be allocated by JV transfer once the actual expenses have been incurred.
7. Events must be approved by the Student Organization Advisor.
8. The application must include a space reservation confirmation.
9. All organizations receiving AU After Dark funds must meet with a designated representative of the AU after Dark committee within two weeks after the event. At this time receipts for expenses will be reviewed, and the JV transfer of funds will be processed. Additionally, an assessment form will be completed. This meeting will last approximately 15 minutes.
10. All publicity for an funded event must include the AU After Dark logo and be reviewed by Student Activities. Funded events will also be included in ongoing marketing developed by Student Activities.
11. AU After Dark funds cannot be used for philanthropic purposes, fundraisers or capitol improvements. The funds must be used in accordance to all Student Activities policies andprocedures.
12. Preference will be given to groups collaborating on a program.
13. The AU After Dark committee will not sponsor two programs at the same day and time.
For questions or concerns, please email activities@american.edu.