"Group problems based on the rule."
    A Tutoring Tip from Xinyi Deng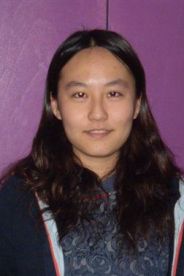 I am an international student majoring in Statistics and minoring in Biology. This is my second year of tutoring at the Academic Support Center, where I tutor a wide range of courses such as Calculus I & II, Basic Statistics, General Chemistry, and Elementary Chinese. I enjoy working with people, and I see tutoring not only as helping students solve problems, but also as reviewing knowledge that I have learned. In addition, tutoring at the Academic Support Center has helped me build face-to-face communication skills. After graduation, I will continue to pursue my doctorate degree in biostatistics; thus the tutoring experience here at the Academic Support Center is preparing me for working as a Teaching Assistant in the future.
My suggestion for new tutors, particularly when tutoring science courses, is to get as familiar as possible with concepts and definitions in the textbook.  In addition, work through sample problems with your student.  When I tutored Calculus II last year, for example, I grouped integration problems based on the integration rule they required, and then my student and I worked together to solve one problem for each group of integration. Problems in each group had some commonality in structure. This approach helped the student learn integration so that in the future he could identify the corresponding rule just by looking at the problem.