LGBTQ Studies Symposium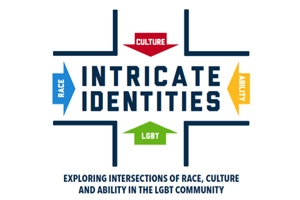 Jacob Wilson

Saturday, November 8th | George Mason University

The 9th Annual DC Metro LGBTQ Symposium will be held Saturday, November 18th, 2014 at George Mason University in Fairfax, VA. The symposium aims to create a communal space for education and reflection on leadership, activism, and research on lesbian, gay, bisexual, and trans* issues and topics for undergraduates, graduate students, faculty, and staff.
Registration & Program Submissions

Registration for the Symposium is FREE and open to everyone. Registration will be open in Fall 2014.
Workshop Proposal submissions will open soon!

Sponsoring Universities
American University | Bowie State University | Gallaudet University | George Mason University | Georgetown University | The George Washington University | The University of Maryland College Park
Richard L. Schlegel National Legion of Honor Award

Additionally, American University's Center for Diversity & Inclusion will be awarding the Richard L. Schlegel National Legion of Honor award for an organization or person's work advancing the equality of LGBTQ people through advocacy, collaboration and empowerment.