DC LGBTQA Symposium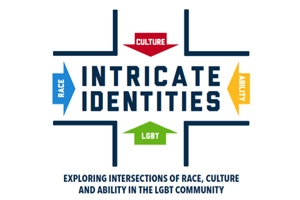 Jacob Wilson

Saturday, November 8th | George Mason University

The 9th Annual DC LGBTQA Symposium will be held Saturday, November 8th, 2014 at George Mason University in Fairfax, VA. The symposium aims to create a communal space for education and reflection on leadership, activism, and research on lesbian, gay, bisexual, and trans* issues and topics for undergraduates, graduate students, faculty, and staff.
Registration

Registration for the Symposium is FREE and open to everyone. Registration is open to all, click here to register NOW!
Transportation to George Mason University
If you are interested in reserving a spot on the bus to George Mason University, please contact Matt Bruno at mbruno@american.edu. Reservations are on a first come, first serve basis for AU Community Members (with preference given to students).

Sponsoring Universities
American University | Bowie State University | Gallaudet University | George Mason University | Georgetown University | The George Washington University | The University of Maryland College Park
Richard L. Schlegel National Legion of Honor Award

Additionally, American University's Center for Diversity & Inclusion will be awarding the Richard L. Schlegel National Legion of Honor award for an organization or person's work advancing the equality of LGBTQ people through advocacy, collaboration and empowerment.