Questions?
Center for Diversity and Inclusion
202-885-3651
Fax: 202-885-1168
cdi@american.edu
Mary Graydon Center, Room 201 and 202


Monday-Friday, 9am - 5pm
Mailing Address
Creating Inclusive Communities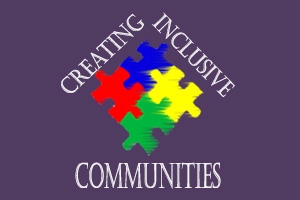 Creating Inclusive Communities is one of the workshops that is part of the Eagle Allies program.

Through this reflective workshop, participants will explore how diversity and inclusion impact us personally and interpersonally, as well as at the community and institutional levels. Additionally, participants will develop strategies to incorporate inclusivity into their daily lives.

Creating Inclusive Communities Workshop Schedule
2015-2016 Schedule

Wednesday July 1st, 10am-12pm
Tuesday October 6th, 1-3pm
Monday April 1st, 10am-12pm

Registration
If you are a staff member, click here.
Please note: to register in the ASuccessfulU system, you will need to click on the drop down menu under the "Home" icon in the upper left hand corner of the screen. Then click on the "Learning" menu option. Once in the "learning" screen, there will be a search box on the right hand side of the screen. Type in the name of the workshop there and it will find the next upcoming training for you. From there, follow the instructions to register. Please click here to view a screenshot guide about registering.
If you are a student, faculty or community member, click
here
.
If you have trouble registering for one of the above workshops, please contact the Center for Diversity and Inclusion at workshops@american.edu or
202-885-3651.
Requesting a Workshop for your Office or Organization
If you would like to request a specific workshop for your office or organization, please email workshops@american.edu or call . All requests need to have a minimum of 10 participants and be requests at least two weeks in advance of the required date.