Unmasking Your Privilege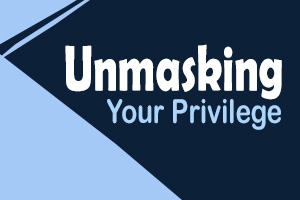 Unmasking Your Privilege is the required workshop for the Eagle Allies program through the Center for Diversity & Inclusion.

Through this workshop, participants will develop a better understanding of their own multiple identities, explore personal experiences they have had with privilege and oppression. Participants will have the opportunity to critically evaluate how we are socialized to adopt beliefs that maintain harmful attitudes and behaviors in U.S. society. Join us to learn what you can do to break negative patterns of socialization and develop strategies to develop effective ally behaviors.