Guidelines for Employment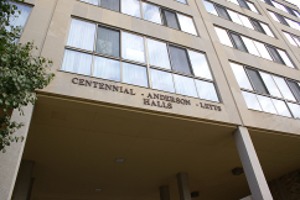 Please review the dates and information below. If you know you will not be able to meet all of the requirements listed, please consider applying at another time.

The RA is a full-time undergraduate student. The RA must be enrolled in a degree-granting program each semester. RAs must have achieved 60 credits (or be in junior class standing) and carry a minimum of 12 credits and a maximum or 17 credits per semester. Academic credits will be checked on a semester basis at the conclusion of the drop/add period.
RAs must maintain a cumulative GPA (Grade Point Average) of 2.75 and a semester GPA of 2.25 while employed. GPAs must be maintained from the date of application until the date of separation. All GPAs will be verified at the conclusion of each semester.
Fall 2014

Start Date: Monday, August 4th at 9:00am

End Date: Wednesday, December 17th at 5:00pm

Spring 2015

Start Date: January 2nd, 2015 at 9:00am

End Date: May 10th at 5:00pm
***Dates have not been finalized and are subject to change. If hired, you will be presented with finalized dates for contract.


Time Commitment/Expectations
A staff position in the residence halls cannot easily be translated into hours worked per day or week because of the unique nature of the work. The RA position requires regularly scheduled responsibilities and unscheduled responsibilities, or times at which RAs are available and accessible to floor residents. A reasonable work schedule would include both types of time, e.g., approximately 8 hours per week of regularly scheduled responsibilities (staff meetings, one-on-one meetings, in-service sessions, programming, etc.), and approximately 12 hours a week of availability time at varying intervals during the day and night.
RAs should not hold additional employment during the RA contract period, unless approved in writing in advance by the supervisor.
After academic commitments, the RA position will be the staff member's first priority. Housing and Dining Programs, in consultation with the involved staff member, reserves the right to limit time commitments that may interfere with the RA job performance. Outside commitments include other student leadership/organization positions, second jobs, internships, etc. RAs are permitted to maintain outside commitments of up to 16 hours/week while serving in the RA position.
Due to the need for RA availability, student internships and co-ops are limited to 3 credits/semester. Full-time student teaching while serving in the RA position cannot be accommodated. Due to the conflicting time commitment, RAs are not permitted to be Orientation or Desk Coordinators. Due to conflicting responsibilities, RAs are not permitted to be elected members of the Residence Hall Association.
RAs will submit in writing and discuss in detail their expected outside commitments before accepting the RA position and throughout the position. If job performance is compromised because of any outside commitment, the RA may be given a recommendation from his/her supervisor to limit or cease outside activities to improve job performance. Continued poor performance may result in employment probation or termination.
Training Requirements/Expectations
RAs must attend and fully participate in staff training in August and January prior to the beginning of the Fall and Spring semesters. Spring RA Training takes place during the first & second week of January 2014. Fall RA Training will be announced at a later date, but typically takes place during the first two weeks of August. Requests to miss any portion of training are very rarely granted and must be approved in writing in advance by the supervisor in consultation with the Assistant Director for Training and Leadership Development.
RAs must attend departmental in-service training and development activities as scheduled throughout the academic year. In-service trainings are conducted on a monthly basis, at minimum.
The RA must participate in a formal evaluation during the course of the fall and spring semesters as directed by the supervisor.