Abroad@AU August Orientation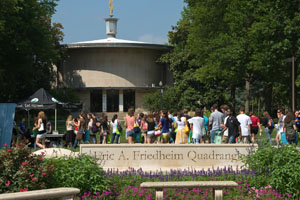 New Student Orientation for Abroad at AU Students will be from January 5-8, 2016. Mandatory orientation sessions required for all students will be held on January 6th and 7th.  More detailed information will be sent to students by email closer to orientation. All new Abroad at AU students are encouraged to arrive on Monday, January 4th or Tuesday, January 5th.  Housing for on campus students will open at 3pm on January 3rd.  Students will not be able to access their rooms before this time. Any students living off-campus should consider arriving 1-2 weeks before orientation in order to finalize off-campus housing arrangements.

For any questions concerning orientation, please contact the Abroad at AU Office.
For more information about International Student Orientation, please contact:
Abroad at AU
Phone: +01-202-885-1329
Fax: +01-202-885-1370
E-mail: abroadatau@american.edu