Intercultural Programs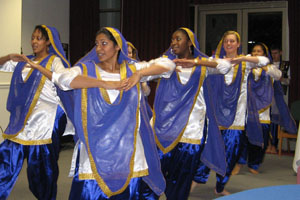 TALK - Weekly intercultural discussion group.
Roadtrip USA
Take trips to explore U.S. multiculturalism.
Global Café
Relax with friends over a cup of coffee on the ISSS patio.
AU Diplomats
Represent AU to the global community.
International Student Leadership Team
Participate in leadership and program implementation focusing on international students and issues.
Hiking with Wanderbirds
Enjoy the natural beauty of the mountains near Washington, DC.
International Classroom
Share your culture with children in local elementary schools.