Rachel
from South Korea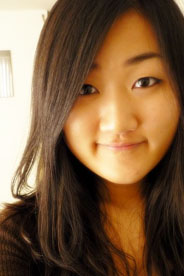 Languages: English and Korean

Major: International Relations (SIS) and Economics (CAS)

---
What is your favorite part about living in DC?

Well... As you may already know that DC is one of the most diverse areas in the U.S.  As an international student who is seeking to study international studies gives me the opportunity to build up a relationship with other people who grew up with a background different from me. Sometimes, it gives me little culture shocks, but as time goes by, you learn what their culture is and how to interact with each other. In addition, I really like the environment that is surrounding the campus of AU. There are many embassies on Massachusetts Avenue, and each year, every embassy opens their doors and invites people to share their culture. I think it is very unique thing that you can only do, while you are in DC.

What do you plan to do when you graduate?

I am planning to go either straight to graduate school or to work to gain more experience in my field before I go to graduate school. If I go straight to graduate school, I probably will stay in DC and study harder. :] because D.C has various internships that are available to students, plus many schools in DC offer one of the outstanding programs for international studies. However, If I end up deciding to work before I go to graduate school, I am going back to my home country Korea to build up some connection in my field and have more experience that will help me in the future. In Korea, to advance in your position within a profession, one cannot only have a diverse network, but needs to have a strong rapport in the country.