Road Trip USA
Take a Trip and See the USA that Hollywood Doesn't Show You!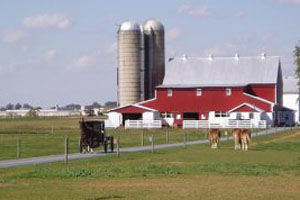 With Road Trip USA, we want to bring you glimpses of the US that exists outside of American University. The program takes international students to locations up and down the East Coast to gain first-hand experience of the culture that makes up this land. From trips to county fairs and the famous Pennsylvania Amish Country, Road Trip USA will help you learn about American culture and spend quality time with other international students.

Fall Events:


Welcome Back Coffee Break
The Great Frederick Fair
Amish Country
Halloween Party
International Student Thanksgiving Feast
Spring Events:
MLK Day of Service
MLK Day of Exploration
Road Trip to U-Street Tour
Road Trip to Cherry Blossom Festival
Student quotes about their Road Trip USA experience:
"It's a great program. I loved the Great Frederick Fair and Amish Country trips. Very interesting, and I met many friends there!"
"I really enjoyed the Road Trip. A great getaway from the hustle and bustle of DC."
"It seems like we're in a movie!"
"The fair was an interesting experience – fulfilling some stereotypical images of rural America, and breaking others."
"It was just a lot of fun and a good excuse for everyone to witness oddities like deep-fried funnel-cakes and cows giving birth."
Interested in learning more?  E-mail RoadTripUSA@american.edu with questions. Join us on Facebook and follow us on Twitter.