International Student Coffee Break
Coffee. Conversation. Culture.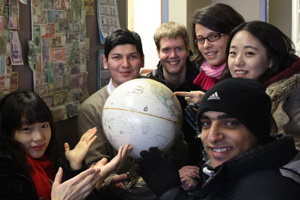 Join ISSS in Butler 410 on Friday January 21st from 3 to 5 PM for free coffee, fresh cookies, and great conversation. Come meet the ISSS staff, socialize with fellow international students, and learn about the exciting international student activities for the semester.

Want to learn more about Amish Country? Visit our Facebook event page or write to us at: RoadTripUSA@american.edu.