Academic Assessment & Advising Collaboration
AU Academic Success Network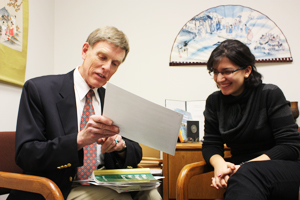 AU's Academic Support Model for International Students won the GOLD AWARD for the International, Multi-Cultural, Cultural, LGBTQ, Spirituality, Disability category of the 2006 NASPA Excellence Awards program. 
American University offers academic assessment and advising in the following areas:
Various kinds of assessment, including learning disabilities and attention deficit hyperactivity disorder: Academic Support Center
English Assessment: An academic English proficiency assessment, the "Kansas Test," is available through ISSS. The test was developed by the Applied English Center at the University of Kansas. It is a paper-and-pencil test and has 5 parts and takes approximately 3.5 hours to complete. The sections are the following:

Reading

Reading and Writing

Listening

Grammar for Communication and

Timed Essay

To learn more about the test and scheduling an assessment, contact or visit ISSS.
The Academic Success Network Core Team works with the undergraduate and graduate academic advisors of the schools, colleges, and special programs. Please see the Quick Links for more on each department.