Multicultural Affairs and International Student and Scholar Services Awards
Twenty Third Annual Awards Ceremony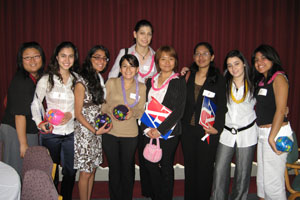 Multicultural Affairs (MA) and International Student and Scholar Services (ISSS) are seeking nominations for students who may be eligible for one (or more) of the awards to be presented at the 23rd Annual MA/ISSS Awards Ceremony.
As you may know, Multicultural Affairs and ISSS are housed within the Office of Campus Life, and provide an array of programs and services for multicultural and international students. While the awards seek to recognize the outstanding achievements of these students, we also wish to recognize the achievements of other AU students who have worked to create greater unity within our diverse AU community.
Please review our list of awards, with relevant criteria, and consider nominating a student. You may nominate more than one student.
The Awards Ceremony will be held on TBD.
If you have any questions, please call us at 202-885-3651.
 
Award Descriptions Nomination Form (Word Document) are due on TBD.