Student Life
New Health Benefits Reflect Commitment to Inclusion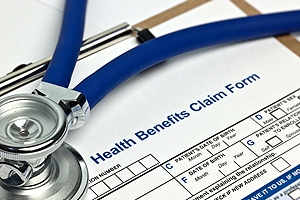 Affirming Changes

Former Student Government president Sarah McBride may have graduated in May, but her work on campus is still making a positive difference at American University. In fact, through collaborative efforts with university administration, McBride's work is now even making an impact on student health and well-being.

As of August 21, AU's student health insurance plan is now at its most welcoming and supportive, with extended coverage and benefits for the campus' transgender students.

The move places AU among only about three dozen colleges and universities across the country offering such benefits. It also makes AU the first and—so far—only university in the nation's capital to take these inclusive steps.

For McBride, who advocated for these changes last spring, the pioneering health care coverage is simply a fulfillment of AU's pledge to support inclusion.

"One thing we've seen over the past few years is that, as AU says it's LGBT friendly, the students have confirmed that. They've confirmed it for everybody, not just gay and lesbian people, but transgender people," McBride said.

The new policy from United Healthcare Student Resources provides for some surgical procedures at a maximum benefit of $500,000, with 80% coverage for in-network providers and 60% out of network—all without raising premiums more than a matter of pennies.

Timing Together

Dean of students and assistant vice president of Campus Life Rob Hradsky has worked on the issue with McBride and other students since February. Additionally, Hradsky—along with other AU officials—had been investigating the changes during the past few years, having in that time secured similar benefits for staff and faculty.

This year, the timing was just right for students, as they came forward precisely as AU negotiated the terms of its new health care contract.

Like McBride, Hradsky is happy to finally see the new benefits aligned with AU's ideals.

"It underscores our values as an institution," he said. "When you look at what AU is all about, it's about inclusivity and embracing diversity. Rather than just saying, 'Diversity is important to us as an institution,' this is a way that we're demonstrating through our actions that it really is important to us."

Current SG president and School of Public Affairs junior Patrick Kelly also campaigned for the change alongside McBride. As undergraduate senators last spring, the two passed a bill that called for the now available benefits.

From February's first advocacy to now—just months later—Kelly sees the success of their efforts as testament to the supportive and united community that is AU.

"It was a great demonstration of students bringing up a topic to staff and administration and then the students and administration working on something that is going to have such positive effects on our campus community," he said. "Doing it so quickly shows that solid relationship and that we are heard. We made this a big enough issue, and obviously it was taken seriously."

Movement & Messaging

McBride sees the nation itself as moving toward inclusion and equal access, and these changes put AU at the front of that movement.

"This is emblematic of that national shift. It's AU reflecting the values of American and America," she said.

SG secretary Rosemary Cipriano agrees, as she lauds the university for setting itself apart from other institutions in the area.

"AU prides itself on being a safe space for the LGBTQ community, and this just shows that we want to be the leaders in that," Cipriano said. "Being the first in the D.C. area really speaks to the other schools and says, 'So, what are you going to do now?'"

In the end, McBride believes the benefits really send a message to AU's current students, as well as those yet to come.

"They should be proud to go to a school that says to a young student who's struggling in high school in a community where they feel like that they have no support network that AU can be a haven for them," she said. "I think that's something our students should know and be proud of."





Enrollment for AU's affordable student health insurance remains open through September 21. Visit the Student Health Center's website for more information on AU's transgender benefits.