International
AU Students Author Latin America Bike Use Study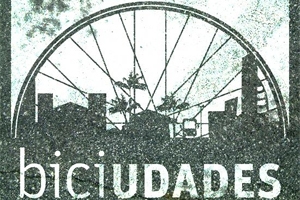 Cycling is one of the most sustainable methods of urban transportation. With the exception of walking, it requires fewer natural resources and produces less waste than any other mode of transportation. It can also improve health, cut costs, save time and strengthen communities. For these reasons and more, cycling represents a significant opportunity for the rapidly developing, intermediate-sized ("emerging") cities of Latin America and the Caribbean.
But a new Inter-American Development Bank (IDB) report, authored by four American University School of International Service graduate students, finds that while cycling is an increasingly popular transportation choice in the region, bicycle-friendly infrastructure is limited and public sentiment toward cycling is mixed. Bicycles are seen by some in the region as a symbol of low socioeconomic status and there are concerns about safety and fear of theft, among others.
Students Marc Rambeau, SIS/MA '13, Mariana Bojaca, SIS/MA '13, Claire Baumann, SIS/MA '13, and Z'leste Wanner, SIS/MA '13, undertook the study as a graduate study "practicum," a program designed to give SIS graduate students real-world experience in consulting and project management. In this case, the practicum was a part of SIS Professor Eric Novotny's Strategic Communications class.
The report, biciudades 2013, is the first regional study on bicycle use for transportation in Latin America. It provides a snapshot of the burgeoning growth of cycling as a viable mode of transportation in Latin America's cities. The project was begun by Favio Martinez, SIS/BA '94, an IDB executive.
Results Based on 24 Cities
For the report, the AU students contacted officials and pro-cycling community groups in twenty-four cities in Latin America and the Caribbean, polling eleven of them and collecting information from the remaining thirteen.
The students found that between 0.4 percent and 10 percent of the population used the bicycle as their primary mode of transportation in the sampled cities. In intermediate-sized cities, total daily bike trips averaged between nearly 2,000 and 48,000. The daily average ranged from 84,000 to 1 million trips a day in the region's largest cities, with Mexico City leading with the most daily trips.
Among the polled cities, six reported they had implemented or were planning bike share programs: Mexico City, Lima, Buenos Aires, Bogotá, Montevideo and Cuenca. Meanwhile, three of the thirteen cities the students did not poll either have or are planning bike share programs: Santiago (Chile), São Paulo and Goiania.
As for infrastructure, Bogotá leads Latin American cities with 376 kilometers of total bike lanes, while Cochabamba and Montevideo lead the intermediate-sized cities.
A Strong Community Push
The study identified a strong and growing push at a community level to make cities more bicycle friendly. In Bucaramanga, Colombia, the group Ciclaramanga has mobilized more than 7,500 people in group rides and in Montevideo, Uruguay, Gente en Bici and Ciclovida Urbana gathered over 10,400 signatures to petition the government for more cycling infrastructure. Novotny said that he hopes the report will spur "a forum for urban planners and mayors of midsized cities to learn from one another how to make their urban spaces more bicycle friendly."
In addition, the report highlights several innovative initiatives to get around limited infrastructure. Many cities have found solutions in temporary programs called ciclorecreovías, or recreational bike paths which, although temporary, provide space for cycling on the weekends and in some cases, weeknights. The ASCOBIKE parking facility outside of São Paulo houses over 1,700 bicycles a day, a community-driven project that is managed from monthly membership fees.
A biciudades social media campaign has been launched alongside the report to offer a platform to connect efforts throughout the region and help drive momentum forward in the development of pro-cycling environments. In addition, the IDB is taking the results of this preliminary analysis to further develop the scope of the indicators and sample to conduct a second, more in-depth study of bike friendliness next year.