On Campus
Ahoy Matey! Join the Hunt for Buried Treasure in Bender Library!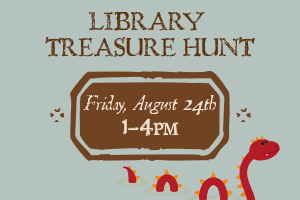 Is there treasure buried deep within Bender Library? Bring your inner pirate and join the hunt! Come with your floor, another group, or come on your own! Treasure maps will be distributed between 1–4pm on Friday, August 24. Costumes encouraged!
If you make your pirate quest successful—collect a full set of pirate stickers—then ice cream is your prize at the pirate party along with pirate booty. Come on Friday, and the library promises you will see things the likes of which will never appear again in your lifetime at AU! Come and be surprised! (Hint: our monkey, pirate, ninja, and robot may make personal appearances.)
Win prizes for yourself and your friends!