Questions?
Center for Community Engagement and Service
202-885-7378
Fax: 202-885-1554
volunteer@american.edu
Mary Graydon Center, Room 273


Monday - Friday 9:00 a.m. - 5:00 p.m.
Mailing Address
The Community Service-Learning Program

Inspired by your classmates? Interested in doing a similar project with the community? See if the Community Service-Learning Program is right for you.

Community-Based Learning Courses
Interested in connecting community work with one of your classes? Check out this list of community-based learning courses. In each class listed students are expected to complete a project with a community organization or perform a certain number of direct service hours.

Kristen Shannon
CSLP Student Spring 2013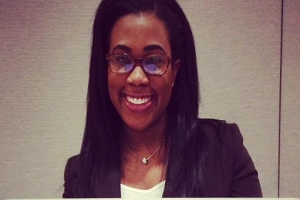 Site: The Next Step Public Charter School
Course: Spanish Conversation and Composition II
Professor: Juliana Martinez

Kristen is volunteering with the Next Step Public Charter School in Columbia Heights. The school works to provide students "who face extraordinary challenges and who are not supported in traditional high schools the opportunity to continue their education."

While at Next Step, Kristen works with ESL students to support them with their English language learning. She finds that this work has also improved her own English and Spanish. "I love helping out whenever possible, there is never a dull moment at Next Step and I am always helping out in different classes."  

Kristen has also been able to connect with one of the Next Step teachers who is a 2011 AU graduate. This teacher was initially connected with the Next Step through CSLP!