Rwanda: Healing and Youth Development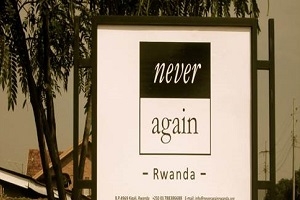 In 1994, Rwanda experienced pain and tragedy. Conflicts arose between the two dominant ethnic groups, the Tutsis and the Hutus, who had experienced tension for decades. About a million Rwandans were killed, schools and houses were destroyed, and families were separated. After the genocide, Rwandans had difficulty restoring communities, addressing the orphaned youth, and reconciling perpetrators and survivors.
It is important to know the past; however, the past should not determine what an entire nation will become. The genocide should not define Rwanda. Despite this tragedy, Rwanda has managed to advance economically and socially. Rwanda has been developing at an incredible pace. It is also a country with a youth that is very aware of pressing social issues in their country. Rwanda is recovering slowly; yet surely. For these reasons, the theme of this trip is Rwanda: Healing and youth development.
During this trip, we will learn how Rwandans contend with the painful past to rebuild their nation. We will engage with genocide survivors, perpetrators, community leaders, widows and orphans on issues of development, reconciliation and youth empowerment. We will particularly focus on the youth, the future leaders of Rwanda. We will address the issues of street children, orphans, and will meet with university students. We hope to explore different narratives, ask questions, explore possibilities and to think critically of the challenges ahead.
Service and Community Engagement:
-  Develop meaningful relationships with Rwandans
-  Visit youth villages, street children centers and orphanages
-  Engage in meetings, discussions, and exchanges with students from Universities
-  Witness reconciliation programs among youth (such as school clubs, performances, etc...)
-  Visit Genocide memorial sites
Rachel Snead is a sophomore in the School of International Service, focusing in International Development in Africa and pursuing a minor in Public Health. She is extremely interested in human rights violations and their causes. She participated in the 2013 Alternative Break trip in Rwanda and hopes to gain an even better understanding of Rwanda's future.
Grace-Cecile Eya Obame is a sophomore in the School of Public Affairs pursuing a degree in the interdisciplinary program CLEG (Communication, Law, Economics and Government). Her interest in African Affairs, specifically economic development and youth empowerment, motivated her to lead this trip. She is currently the secretary of the African Students' Organization. She participated in the 2013 Alternative break Trip in Rwanda.
Drive to Discover Rwanda Youth Hostel- all lodging will be in the youth hostel in Kigali or a simple guest house when traveling outside the capital city.
- Visit National Museum of Rwanda: Learn about the History of Rwanda pre-colonialism and post-colonialism. Introduction to the  Rwandan history through visual elements.
- Visit Kigali Genocide Memorial Centre: Listen to the Rwandans tell their story, tour, memorial service and discussion with museum representative.
-Reflection (each day participants will reflect on what they have learned and how it connects to the social issue of this program)
- Kigali Genocide Memorial-Education: Listen to a presentation of how they address educating the youth after the genocide. Trying to understand the process of reconciliation and how it is impacting the youth.
-  Visit "Les Enfants de Dieu" Center for Street Children: interacting with orphans and street kids to offer support and give hope.
-  Visit Street Kids of Rwanda
-  National Commission for the Fight against Genocide
- Never Again Rwanda: meet with program coordinator & youth, participate in peace facilitators project training, debrief with program coordinator. Engage in conversation and debates about conflicts and resolution achieved in Rwanda, compare to the United States.
Search for Common Ground: meet with program director explain the role of media in inspiring the youth. Here, we will see first-hand the measure that the media takes to influence the youth. This will be a great opportunity to realize what the vision of Rwanda really is.
Search for Common Ground: observe the Youth Participatory Theatre for Conflict Transformation. Through the theatrical performances, we should be able to get a sense of their awareness about current social issues in their country.
- Visit Safer Rwanda: meet officials and representative of the organization. Safer Rwanda is fighting to render Rwanda as peaceful, well-governed and secure as it can be. Safer Rwanda really covers the Development and Vision part of our theme's trip.
- Nyamata Memorial Church: observe the destruction of the genocide. Sharing the pains of Rwandans.
Depart for Lake Kivu: During the Genocide, there was a lot of ethnic tension at this location, the Hutus would say to send back the Tutsis when they are from through the Lake Kivu.
- Go to Nyungwe National Park
- Explore villages surrounding Lake Kivu: observe the tension between the Hutus and Tutsis today in the rural areas and its effects on the Democratic Republic of Congo.
- Institute of Research and Dialog for Peace: meet with our friends and observe the debates. See how Rwandans attempt to solve conflict among themselves, see how they address certain issues.
-  Murambi Genocide Memorial: This memorial will probably be one of the most emotional memorial the participants have been to, or it could also be one of the hardest to go through.
- Visit the National University of Rwanda
- Visit Ntenyo School (Meet with the program direct, teachers, and principle. Present gifts to the school. Observe the classes. Play with the children during their break)
-  Visit Women Initiatives Rwanda: meet with the women. Listen how making baskets and jewelry have pulled women out of poverty. Learn to weave baskets and make jewelry.
- Shalom Education for Peace: Participate on his radio show. Go to visit two of their several programs implemented in schools. Learning how students organize clubs and use these as a way to reconcile their country and pursue the healing process.
Generation Rwanda: Focusing on the future of Rwanda, the youth. We will learn about the different programs this organization has put in place to help the youth of Rwanda to achieve its best potential.
Visit Agahozo Shalom Youth Village: tour the village, observe the classes, mingle with the students. Attend activities students take part in the afternoon after class. Assist to their traditional dance practices.
Visit Agahozo Shalom Youth Village: continue to engage with students.
Post-trip activism brainstorming
Go to Markets, go in town, re-visit favorite locations in Kigali
Depart for Kigali Airport