Perry to deliver 2013 Levine Lecture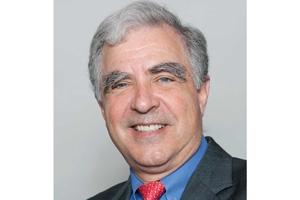 The Department of Public Administration & Policy is proud to announce that James L. Perry, Distinguished Professor of Public & Environmental Affairs at Indiana University, will deliver the 4th annual Charles H. Levine Memorial Lecture in Public Administration & Policy. The lecture will take place on Thursday, March 21 at 6:00 p.m. in the Butler Boardroom.
Perry is a renowned public management scholar who has written over a dozen books and over 150 refereed journal articles and book chapters. In addition to being one of the most prolific scholars in public management, Perry has also been among the most impactful, as his work has been cited over 9,000 times in the research literature. He currently serves as Editor-in-Chief of Public Administration Review. 
"Like Charlie Levine, Perry has an uncommon talent not only for seeing commonly recognized problems in new and original ways, but also for leading the way in empirically exploring these problems," noted AU professor Robert Durant. "His research contributions to our understanding of public management, human resource management, and public service motivation have made him in an international authority on these topics. I'm delighted that Jim has graciously agreed to deliver our fourth lecture honoring the memory of his mentor and friend, Charlie Levine, and to spend time with our students, faculty, and friends celebrating excellence in public administration and policy research."
As in previous years, the lecture will be followed by a reception and include conferral of the department's annual PhD student research award. In addition to the lecture, Perry's visit to AU will include time to meet with classes and smaller groups of faculty and graduate students.
Now in its fourth year, the lecture was created to honor the contributions of Charles Levine, one of the most influential scholars in public management and a champion of the public service. Levine was the school's first distinguished professor, a position he held until he passed away in 1988. The department is joined each year for the event by Levine's wife, Elaine Levine, and son, Jordan Levine, as well as a number of family friends. The lecture was initiated alongside a memorial fund, also in Levine's name, designed to provide resources for AU doctoral student research and travel.