A New Approach to Encryption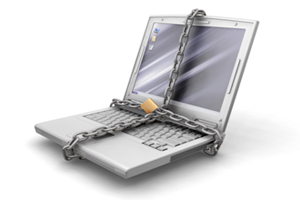 Have you ever walked away from your laptop - even for a minute? Lost or stolen laptops are often a primary cause for the exposure of sensitive data. Using encryption can help protect American University's data and yours.
The Office of Information Technology has been working to build a repeatable process for encrypting AU-owned workstations, since the first phase of implementation required an old-fashioned "sneakernet" approach, which required calling each person to schedule an appointment and then walking to the workstation.
As AU's IT asset lifecycle changes by 20 percent each year due to replacement needs, we have worked to integrate encryption into multiple processes. 
We encrypt new workstations before they are delivered to the customer.
We encourage customers to drop by our walk-in service in the Anderson Computing Complex with their laptop for a self-serve approach.
We continue to reach out to faculty and staff with access to Datatel's Colleague system or the EagleData warehouse who have an AU-owned Windows laptop.

To accomplish our goal of encrypting all AU-owned workstations, we will need the help of everyone at American to be successful.
Please contact the IT Help Desk at 202-885-2550, helpdesk@american.edu, or on instant messenger at AskAmericanUHelp for additional information or to schedule encryption of your AU-owned workstation.