Reducing Our Environmental Footprint with Greener IT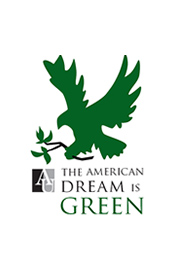 The Office of Information Technology has made a commitment to reducing the power, cooling, and space requirements of our data center environment. Over the past year, virtual servers have become the standard platform for all enterprise applications that will support them.
As a result of our server virtualization and consolidation efforts, we reduced the server power consumption in our data center by 50 percent, while simultaneously increasing our server count by more than 60 percent. We were able to shrink from more than eight racks of servers to less than two, which has greatly reduced the power load on our data center. Another benefit of this effort was that the amount of heat returned into the room was reduced, lessening the cooling requirements.
Our virtualization efforts also have resulted in significant efficiencies in the amount of time it takes to deploy, manage, and restore servers. Physical servers usually take days to weeks to procure and implement, whereas virtual servers can be deployed in a matter of minutes. This initiative has allowed us to become more responsive to the needs of the university, and we are proud to support AU's goal of carbon neutrality.


>> Back to Newsletter