Developing a Mobile Strategy for American University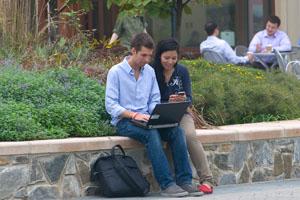 With the rapid growth in utilization of mobile devices by students, faculty, and staff, American University faces the challenge of providing remote connectivity between these groups and the critical information found on university systems and in the cloud. There are no "do-it-all" mobile applications.
The needs of our community vary widely and have grown beyond basic access to personal and professional contacts, calendar, and e-mail while on the move to include an array of online learning applications and access to administrative services such as online registration, transcripts, or wait lists.
Despite the rapid growth and potential of mobile devices and networks, mobile learning is still in its infancy. We will need to evaluate which applications have the desired levels of security and accessibility requirements and plan for architectures that will consider both these sets of needs.
We can meet the unique challenges of mobile solutions by planning properly and employing best practices. One of our key goals this year is to develop AU's mobile presence, along with the rollout of an applicable suite of services and applications.
OIT is co-chairing the cross-functional campus working group with University Communications & Marketing to create the strategy. 
The mobile strategy will include many parts, primarily:
Prioritized objectives for AU mobile presence
Infrastructure assessment and needs
Vendor and market assessment, Higher Education opportunity assessment
High level application roadmap
Mobile device support strategy
The group's work will involve learning best practices from institutions who have already implemented mobile applications, understanding value propositions, assessing the vendor market and coming up with a roadmap for implementation, including a support strategy for mobile devices. The group will also be involved in assessing application prototypes that OIT develops, if applicable.
Please contact the IT Help Desk with questions at x2550, helpdesk@american.edu, or AskAmericanUHelp on instant messaging.