Meet Our Newly Promoted Associate CIO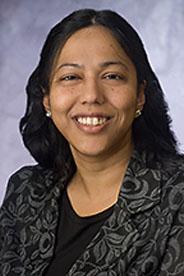 On August 18, 2011, Chief Financial Officer and Vice President Don Myers released the following announcement regarding the promotion of the Associate Chief Information Officer in the Office of Information Technology:

Kamalika Sandell has been appointed Associate Chief Information Officer for the Office of Information Technology (OIT) under CIO Dave Swartz. With this change, Kamalika becomes the official second in command of OIT and assumes more of the day-to-day responsibilities for the organization. Kamalika has been at American University for more than five years and has built and transformed the university's enterprise systems unit. Kamalika also has helped to mature the IT governance process, including the creation of a campus-wide technology portfolio that utilizes shared governance and a transparent process for project prioritization and budgeting across campus groups. Kamalika is a recognized IT leader having recently received a national award from the Women in Technology organization for Best Woman Technologist in the Education category.