Understanding the Project Prioritization Process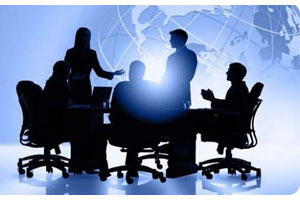 Have you ever been told that your project request had to be reviewed with the rest of the portfolio, and wondered how that process works? The campus technology project prioritization process relies on a group of functional portfolio owners across campus. They collectively prioritize projects within and among their divisions to create the overall campus technology priorities for the academic year. This process was instituted in 2007 by members of the Enterprise Systems Project Team. The process ensures that the division of technology resources focuses on campus priorities that align with the University's strategic goals and divisional objectives, and effectively manage technology investments.
ALL technology project requests should be submitted through the online project form. Medium to large technology projects, spanning more than four work weeks, will be reviewed according to the project prioritization process; whereas smaller enhancements and fixes are prioritized and processed by the OIT managers.
Who are the Portfolio Owners?
A portfolio owner is typically a department leader with accountability for facilitating and managing the process internally within the specific department or division. In general, these individuals:
Make sure that all technology related project needs are identified.

Be accountable for facilitating the right meetings with their Vice President, thereby making sure the priorities reflect the entire department's viewpoint as well as reflect the requesting staff and/or faculty's viewpoint.

Work with OIT and take the lead for facilitating cross departmental trade-offs (via the Enterprise Systems Project Team) and managing communications regarding specific trade-offs to their Vice Presidents and staff groups.

Act as the point person for OIT, with regards to managing communications, updates, and data gathering, for their department or division, throughout the entire prioritization process.

What are the criteria used to evaluate the project priorities?
Portfolio owners are encouraged to evaluate the projects with the following set of criteria to provide a solid basis for outlining priorities, as well as foster rich discussions on value and benefit of the outcome of specific projects:
Impact on University Operations: Will failure to engage in this project have serious negative impact, or prevent or significantly slow down university operations? (Examples include: a significant audit gap cited by external or internal auditors, end of life software, or unsupported platforms, etc.)

Span and Breadth: Will the project be applicable to Multiple Departments, a Single Department, Groups, or Units?

Reputation/ Image/ Competitiveness: Does this project help enhance or sustain the university's competitive advantage?

Impact on Users: Who will be impacted by this project (Students, Faculty, or Staff)? Will it be self-service, reduce redundancy, or allow us to increase service levels?

Infrastructure or New Capability: Will the project build out new infrastructure, new business capability or new architecture?

Cost Savings: Net real dollars saved, annualized over 5 years.

Revenue Generated: Net real dollars generated, annualized over 5 years.

Priority: The priority of the project ("Must Do", "Should Do", or "Like to Do") is assessed, based on the above criteria.

What are the Steps of the Project Prioritization Process?
Portfolio Owners Solicit Technology Projects from their Department or Division


Portfolio owners will request that their leads provide a list of technology needs or projects. The following guidelines should be followed while building the list:


It might be easier to list all technology needs - large and small; however, only medium to large projects (more than four weeks of work) will need to go through a cross departmental prioritization.
While listing technology needs, it is important to focus on outcome and not think about specific technology solution or tool or approach.
While listing technology needs, there is no need to identify which IT group will work on the project. If technology needs are identified that will need assistance or resources from groups outside of OIT, we will have those discussions as applicable and transition ownership of those projects accordingly.

Then, the portfolio owner will prioritize their projects.



Division Heads/Vice Presidents Review and Confirm Priorities for the Division


The portfolio owner will arrange a meeting with their Division Head or Vice President to make sure they are in agreement with the priority and order of the technology needs.




IT Develops Aggregate List of Projects with Complexity and Feasibility Analysis


IT receives the list of projects, works with the staff and faculty representatives and customers to do a very high level scoping exercise with the intent of providing complexity and estimates based on a very high level approach.




Portfolio Owners Reassess Priorities


With the estimates (both in terms of cost and duration), portfolio owners reassess priorities. This is also the opportunity to have an internal discussion around low hanging fruits versus high priorities, and balance the needs with appropriate trade-offs.




Division Heads/Vice Presidents Select Top 5 Technology Priorities in their Areas


The reassessed and reviewed list of technology projects are shared and discussed with the Vice Presidents with the goal of identifying the top five technology project priorities in their area. Vice Presidents are necessary partners. They are needed to identify their top five technology priorities to ensure that the cross prioritization process continues being manageable and not too time consuming across the university.




OIT Refines Estimates and Resources Needs, and Develops List of Committed Projects


OIT refines estimates and comes up with aggregate priorities across the university (based on the aggregate for each department from Step 5). This list will be reviewed and assessed to understand resource needs, and resource gaps. OIT will provide three options:


Based on existing internal resources, OIT will provide an option on what projects can be "committed".

In addition to what can be committed by internal existing resources, OIT will also propose two proposed options of what can be "committed" with additional "external" resources.




The Enterprise Systems Project Team Reviews the List, Determines Cross Division Priorities, & Assesses Trade-offs


The Enterprise Systems Project Team meets to review the technology priorities across the university. They review the list, discuss the value and outcome of projects, and manage trade-off discussions to finalize a recommendation of Top Technology Projects that need to get done in the next year. The final recommendation might include a recommendation on resources and funding as well.




Cabinet Review of Top Technology Priorities


The output from the prioritization process will be shared with the cabinet to confirm the top technology priorities, resources, and risks to ensure acknowledgement and agreement.



For questions about the project prioritization process or submitting a project request, please contact the IT Help Desk at 885-2550, helpdesk@american.edu, or instant message AskAmericanUHelp.