CIO Update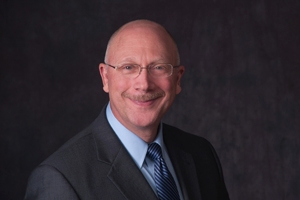 This newsletter is an important channel we have to introduce important updates to the AU community. We also have customer forums and an in-depth Annual Report that provide additional information.
As you read this issue of our newsletter, I would like to direct your attention to a few stories that highlight some recent developments. The first is the launch of our first mobile web solution which provides 14 popular services to our community, with much more planned for the coming year.
We have also successfully launched another academic year. The collaborative partnership for the technology one-stop in the Library saw another successful period where we helped more students and faculty return to campus than ever before. The central location and the great facilities of the Library, as well as their exemplary service orientation, make it a joy to work with our Library partners in the technology arena.
The bandwidth hungry users on campus have been fed, as we doubled the available bandwidth and upgraded our network equipment over the summer and positioned us to continue to expand capacity as needed over the next few years. Internet really is the lifeblood of our campus, so we watch it closely to make sure there is plenty to meet your needs.
Our MyAU campus portal got an upgrade recently; and the available SharePoint collaborative team sites on the portal continue to grow in number to over 400, which suggests it has become a very useful tool. We are also well on our way to reducing the usage of paper on campus and improving our online workflows with the introduction of online document management and imaging to several areas of service to campus.
I am very excited about the recent improvements to the onboarding process for new staff, as we roll out an improved process working with HR, where our goal is delivery of a basic, working technology platform to new staff on their first day of work.
To meet the demands for more classroom and online training, we have launched a new series of training programs to address the content management tool, CommonSpot; the new 25Live product for space management; the SharePoint collaborative platform; popular Colleague Financials reports; and for those power spreadsheet users, more information on Microsoft Excel advanced topics.
To keep our campus safe and secure from the cyber thieves, we continue to implement new ways to secure our campus. One of the most effective approaches is to grow campus awareness to these threats. In line with this, we are rolling out new security training videos that are short and great to watch. Further, we just upgraded the VPN, which is a best practice for securing remote access to campus information resources.
With all of the construction underway and the many projects that are planned for the next few years, we thought it was wise to revisit our existing infrastructure standards and to look for gaps in our current infrastructure. We worked closely with the technical experts from Gartner and our partners on campus to develop a new plan and update our standards that can serve us well in the future.
Even though we are planning the roll out of a significant increase in campus space, it is critical that we utilize the space wisely and efficiently. A new Business Intelligence suite has been developed to help generate new analytics on space utilization to make sure we are using it wisely. Further, we are also launching a new space reservation system called 25Live that will enable a more rapid self-serve reservation process.
One last suggestion is that before you rush out to upgrade to Windows 8 you should read the article on this topic.
Finally, I would like to thank you all for the many letters of support on the Leadership Award I received out at the national EDUCAUSE meeting in Denver. It was a great joy and a career highlight to be recognized by my many peers across the globe. But maybe the most meaningful to me, are those notes from my friends and partners at American University. I have been here well over five years already and it seems like a much shorter period of time. It is true that time flies when you are having fun and you are surrounded by wonderful people.
Thank you for supporting our work in the OIT and for reviewing our newsletter.
Kind regards,
Dave Swartz
Chief Information Officer
dswartz@american.edu