Reducing Your Digital Risk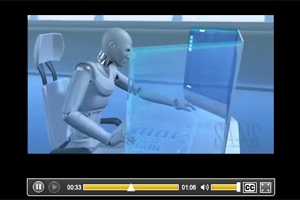 The Office of Information Technology is committed to bringing security awareness to our community. American University's implementation of AsuccessfulU allows us to add training modules to our current security awareness approach of web pages, newsletter articles, posters, Today@AU postings, and emails.
There are now 30 short security awareness and compliance videos that have been added to the AsuccessfulU course catalog, branded as Reducing Your Digital Risk. Each video runs from 2 to 4 minutes in length. Remember: AsuccessfulU is for staff and faculty supervisors only.
We encourage you to explore the collection and tell your colleagues.
To access the videos:
Login to the myau.american.edu portal.
Expand the Work@AU menu on the right hand side.
Click on AsuccessfulU - ULearn.
Then, click on Go to AsuccessfulU.
On the presented page, click on the Home drop down menu in the top left corner and select Learning.
On the presented page, type Reducing into the Search Catalog box on the right and click Go.
You will then be presented with a list of 30 Security Awareness Videos that you can view. Everyone must watch the Introduction module first, in order to view the other modules.
Please note: you may need to disable your pop-up blocker in your browser to play the videos.
Suggested videos to start with:
Reducing Your Digital Risk – Introduction (pre-requisite)
Reducing Your Digital Risk – Social Engineering
Reducing Your Digital Risk – Mobile Devices
Reducing Your Digital Risk – You Are the Target
Reducing Your Digital Risk – What to do if you are Hacked
For additional information about these videos, please contact the IT Help Desk at 202-885-2550, e-mail helpdesk@american.edu, or instant messenger at AskAmericanUHelp.