Apple Announces Free Operating System Upgrade to Mavericks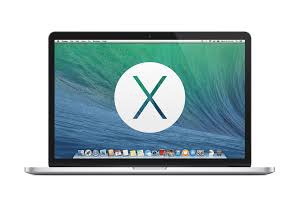 Apple Inc. announced on October 22, 2013 that OS X Mavericks, the 10th major release of the Mac operating system, is available for free from the Mac App Store. This is particularly exciting news for Mac users that have had to pay for each operating system release to stay current. Unfortunately, that practice led many to leave their computers vulnerable by staying on outdated and insecure versions of the operating system.
Any Snow Leopard, Lion, or Mountain Lion user can and should upgrade to Mavericks for free directly from the App Store to enjoy the new features and security enhancements. For a complete list of system requirements and compatible systems, please visit www.apple.com/osx/specs. Please also take a moment to review the compiled list of tips for AU Mavericks users.
With more than 200 new features, OS X Mavericks brings iBooks and Maps to the Mac, includes a new version of Safari, enhances multi-display support, introduces Finder Tabs and Tags and delivers new core technologies for breakthrough power efficiency, battery life, and performance.
For more information, please contact the IT Help Desk at 202-885-2550, e-mail helpdesk@american.edu, or instant messenger at AskAmericanUHelp.
Tips for AU Mavericks Users
Connecting to a Network Drive
When connecting to an AU server to access a private, restricted, or shared departmental network drive, you must be sure to add the volume you are connecting to in addition to the server name.
So instead of cifs://suse01.american.edu, you would have to specify cifs://suse01.american.edu/oit/shared, for example. Please contact the IT Help Desk at 202-885-2550, e-mail helpdesk@american.edu, or instant messenger at AskAmericanUHelp for full instructions on adding a drive. 
Accessing Lotus Notes after Upgrading to Mavericks
After upgrading to Mavericks, you will likely be prompted to install Java, as Java for Lotus Notes gets uninstalled as part of the OS upgrade.
Using AU's VPN
There is a conflict with Mavericks and the Juniper Network Connect client; however, if you contact the Help Desk, they can provide you with the latest JunOS Pulse client which will work.
Two Display Set Ups
If you have a two-display set up, the Menu bar is always present on both displays by default and it will not auto-hide when you go to full screen mode. To disable the Menu bar on the second display, go to SETTINGS, MISSION CONTROL, and then uncheck DISPLAYS HAVE SEPARATE SPACES. Then, log out and back in again.