Simplifying Student Billing & Payment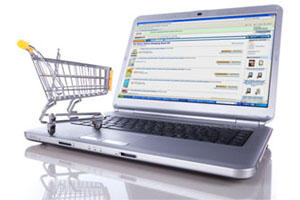 Over the Memorial Day weekend, the Office of Information Technology in partnership with the Office of Student Accounts will implement two related projects which will improve the process for students accessing their financial account statement online and paying their bill. The goal is to better meet student expectations by allowing them to access a graphic-rich, dynamic view of their account status, and easily make a payment using an integrated, secure payment gateway.
Eagle Finance will be implemented to offer a new application to show the student's Online Student Account History. Students will be able to view their entire bill by term, as well as have the flexibility to select which billing items they want to prioritize for payment. eCommerce is AU's new online bill payment and management solution; and it represents the future of how AU students will access, view and make real-time payments to their bills on the myAU Portal.
The two integrated systems are both student friendly and easy-to-use, so we expect they will increase student satisfaction by enabling them to better manage their online account activity and payments.
For additional information about this initiative, please contact the IT Help Desk at 202-885-2550, e-mail helpdesk@american.edu, or instant messenger at AskAmericanUHelp.