Streamlined IT Asset Management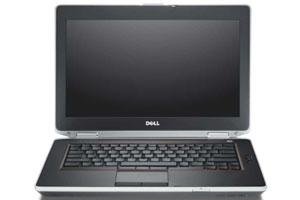 Two years ago, American University adopted a centralized workstation replacement process managed by the Office of Information Technology. Now that the process is in its second year, we wanted to share additional information on how the process works.
An initial list of workstations that would be good candidates for replacement is generated from our live inventory system by the IT Asset Management team. Typically, these machines are approximately three years of age, since that is usually the period covered by the manufacturer's warranty. The team provides this list to the appropriate technical staff within each school, academic unit, and department around April or May each year for their review, validation, and feedback.
The updated inventory, along with the recommendations from the department's technical staff, serve as the starting point for making the decisions on the replacement requests and schedules. Adjustments to the replacement schedule are made as deemed necessary with coordination with the technical staff, although the net effect of these adjustments must fit within budget allocations for the overall process.
It is important that the department technical staff and the IT Asset Management team be in constant communication throughout the year and work together to improve the accuracy of the workstation inventory and to ensure a smooth and timely replacement process.
Main Objectives of the Process
Maintain a process that is streamlined, predictable, and repeatable.
Make annual workstation replacement decisions based on a combination of age, function, and use, not solely because the workstations are out of warranty.
Perform advanced planning for setting regular replacement priorities with each unit.
Proactively work toward a consolidation of PCs and encourage one workstation for each staff or faculty member, when possible.
Replace only the primary workstation for those with multiple computers.
Avoid maintaining excessive inventory of spare workstations within each department.
Support recycling and reassignment of workstations by taking advantage of OIT's established centralized repository of workstations reclaimed after notifying AUSurplus@american.edu.
Maintain an information website for standard workstations configurations and support.
Timeline and Prioritization
At times, questions are raised about the timeline and prioritization process for workstation replacement. Attempt is made to replace the campus labs' workstations during the summer to ensure everything is ready, prior to the beginning of the fall semester. However, it is important to highlight that the replacement process for most of the academic and administrative units is an ongoing activity; therefore, not all workstations scheduled for replacement within a unit will be replaced at once. Replacement will take place throughout the year, based on the age and the function of the workstation.
Additional Information
If you have any questions about this process, please contact Hassan Marvi, the Director of Network Operations that oversees the IT Asset Management function, at 202-885-2799, or e-mail helpdesk@american.edu.


>>Back to the Newsletter