Reserving Campus Spaces via Self-Service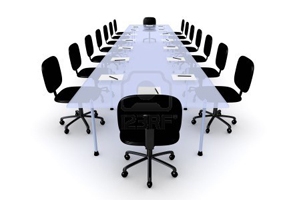 In December, the Office of Information Technology and University Events Scheduling partnered to implement 25Live, a web-based application that is part of the existing Resource25 system, to enable self-service space reservations for campus meetings.
Now, faculty and staff can make their own reservations for space to accommodate meetings and events that meet specific criteria. For example, the meeting is scheduled to occur within the next two weeks; no supporting services are needed for the meeting, such as: audio-visual or catering; the meeting request is not recurring; and a standard room set up is sufficient.
25Live allows members of the AU community to select specific locations from a dynamic list of available spaces, where you can even specify your favorite locations for future use. The specific rooms available for self-service can be viewed in 25Live when you search for Locations. Under Categories, select SELF-SERVICE and these spaces will be listed along with their availability.
If you have not yet reserved a conference room via self-service, please check it out!
For additional information about this implementation, please contact the IT Help Desk at 202-885-2550, e-mail helpdesk@american.edu, or instant messenger at AskAmericanUHelp.