CIO Update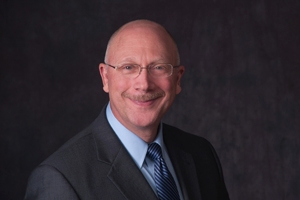 This newsletter is an important channel we have to introduce important updates to the AU community. We also have customer forums and an in-depth Annual Report that provide additional information.
As you read this issue of our newsletter, I would like to direct your attention to a few stories that highlight some recent developments. The first recognizes the improvements we have made to the process of connecting to our wireless network and upgrading the system to address occasional issues that were arising.
The next story in the newsletter introduces the progress being made to adopt document imaging in several areas of the university, including the Admissions Office. This not only improves workflow and efficiency, but also helps us to get off of paper and meet more of the university sustainable green objectives.
Then, we cover an area that addresses one of my (and I am sure many of yours as well) personal pain points with technology and that is the extended boot time it takes to bring up a Windows 7 workstation or laptop. Well, I am happy to say my team has identified a few ways we can reduce the boot time and save us all more time to our day.
It was a just a year ago, when we created a new Business Intelligence team that has taken AU on a new direction in support of the need for improved analytics and information to guide decision making. I am happy to say that already we are seeing numerous improvements, such as dashboards that can support management.
In the next article one such example is discussed, which is the new space management dashboard that has the potential for us to better optimize the use of scarce and expensive space on campus. Further, this new dashboard was recognized by our peer experts as one of the top new applications of BI that has been introduced over the last year. Congratulations to the BI team on this recognition. We also cover in the newsletter the application of BI to the undergraduate admissions process, yet another exciting new application of BI.
An update on the Virtual Computing Lab (VCL) is provided. VCL continues to gain in popularity here at AU, as students and faculty find that it enables access to powerful software from remote sites, so they do not need to use specialized labs on campus. Not only is this more convenient, but it also enables AU to possibly gain economies in software licensing and permit new courses to be taught online at a distance from campus.
As part of our efforts to improve security awareness on campus, we discuss the serious Java vulnerability that threatens AU and others that make use of this software. It is interesting to note that many of the problems we encounter these days with malware are due to weaknesses that are exploited in this software. It used to be that Windows software had this distinction and now the "honor" goes to Java. Related to this topic, the newsletter also covers the need for some to upgrade their Lotus Notes email client to address a Java vulnerability.
For those of you on campus that use the AU cable television service, you will be happy to learn that AU recently launched 28 new HD channels; read more about this upgrade in the newsletter.
Next, we discuss the new self-service space reservation system implemented recently that should enable more rapid reservation of meeting rooms on campus. Ideally, for many spaces you should be able to go online and make the reservation rather than wait for days to get the response to your request in the hold system.
Finally, we would like to recognize our award winning staff and those that have been recently promoted.
Thank you for supporting our work in the OIT and for reviewing our newsletter.
Kind regards,
Dave Swartz
Chief Information Officer
dswartz@american.edu