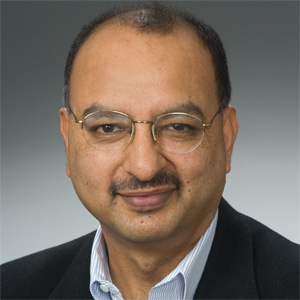 Ajay Adhikari
Professor
Department of Accounting and Taxation
Additional Positions at AU

Senior Associate Dean for Academic Affairs

Professor Adhikari teaches financial and international accounting and conducts research focused on determinants of international accounting diversity, international accounting harmonization and accounting infrastructure in emerging markets. In 2009-2010, Professor Adhikari served as the Annual Program Chair for the American Accounting Association. He is a past President of the International Accounting Section of the American Accounting Association. Professor Adhikari has been an EEC Fellow at the Danish Summer Research Institute, Visiting Fulbright Scholar at Kuwait University, a Visiting Professor at Chuo University, Japan, and a Visiting Professor at Beijing Institute of Technology, China. He also serves on the advisory board of the Asian Accounting, Finance and Business Research Unit at Cardiff Business School, United Kingdom. In five separate years, 2010, 2008, 2007, 2006, and 2004, Adhikari was voted the Kogod Graduate Business Professor of the Year.

Degrees

B.A., St. Stephens College (Delhi University); M.B.A. and Ph.D., Virginia Commonwealth University
Loading ...

OFFICE

KSB - Accounting
Kogod - 207
FOR THE MEDIA

To request an interview for a
news story, call AU Communications
at 202-885-5950 or submit a request.
AU Expert
Area of Expertise: Financial and international accounting, emerging markets
Additional Information: Ajay Adhikari's teaching specialties include financial and international accounting. His research focuses primarily on determinants of international accounting diversity, international accounting harmonization, and accounting infrastructure in emerging markets.
Media Relations
To request an interview please call AU Media Relations at 202-885-5950 or submit an interview request form.